Author | Inspirational Speaker | Founder of the Genius Process
"Audiences describe Adam as an authentic storyteller, humorous, innovative, passionate, and a game changer."
ABOUT ADAM HALL
After twenty-four years as the founder and CEO of a Los Angeles based Middle Market Real Estate Investment Bank and succeeding at making millions of dollars, Adam lived what most people would believe was a picture of success. Yet, deep inside he felt lost, empty, out of control and found himself questioning his future. He realized he was living a life that was inauthentic, unsustainable and lacking the freedom he thought he would have when getting to this place in life.
In 2004, Adam underwent a profound awakening. This began a period of exploration, research and study of eastern and western modalities, as well as, indigenous wisdom traditions. In addition, he studied "A Course in Miracles," Jungian psychology and Quantum Mechanics. Through this process, Adam came to a comprehensive understanding of consciousness, the nature of reality and how this knowledge can be accessed and applied to one's career and personal growth.
Now, Adam empowers both individuals and organizations to align purpose and mission to to activate potential, achieve extraordinary results and create a lasting legacy.
INTERVIEW EXPERTISE
What are the costs of a disengaged corporate culture?

What is the difference between corporate mission and corporate purpose?

Soul of Organization=Culture of Organization

The power of creating a corporate legacy

What does top line versus bottom line management mean?

Why does organizational goodness prevent greatness?

How do leaders become a planetary steward?

What are the four pillars of a radically new culture?

What are the thirteen pearls of cultural wisdom?

What is radical empathy as it relates to diversity?
MEDIA APPEARANCES
Adam has appeared on over 50 radio shows and podcasts including: The Alan Colmes Show on Sirius XM, The Danielle Lin Show—The Art and Science of Living, New Definition Leadership with Violet Kashewa, The Frankie Boyer Show, as well as many others.
His TV credits include: The Aware Show with Lisa Garr Gaia TV and as Guest and Co-host on Get Conscious Now with Patricia D'Orio. A show syndicated on public television.
Speaking Topics
Soul of Business: From Leadership to Stewardship. Discover the internal dynamic of your company to redefine its purpose and mission. This talk will help executives build a new culture from the inside out. (Keynote 40-50 minutes, optional full day workshop available).

Life Fatigue. How I Survived Success to Find a New World of Unlimited Possibilities. This TED style talk delivers Adam's gut wrenching personal story of breakdown to breakthrough. He reveals thirteen pearls of wisdom that will uplift the audience and transform their lives both personally and professionally. (Keynote short-form 18 minutes or long form 50-60 minutes; optional half day workshop available).
Scaling Diversity: How radical empathy can end prejudice and inequality. Adam leans in to share his journey from narcissism and biased to radical honesty, transparency, respect and responsibility. This talk is a no holds barred presentation and ends with simple solutions for individuals and companies (Keynote 40-50 minutes or TED style 18 minutes).

Genius Matrix: How to shift individual and company mindset from competition to cooperation, separation to synergy, me to we, silo to synchronicity, creative to co-creative, and containment to collaboration. This interactive talk will give the audience deep insights on shared purpose and mission, as well as, individual and shared genius. (Keynote 60-80 minutes. Best for groups under 100 people; optional one day workshop).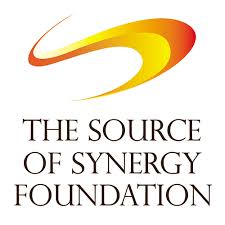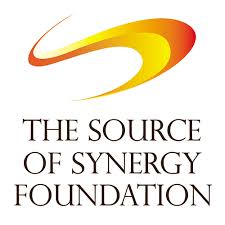 WHAT PEOPLE ARE SAYING
"Adam knows how to capture and command a room, but not in a way that takes over. He creates a space where people can really come together and express themselves. His curiosity and aliveness bring out something in people, which often times was never explored before."
PETER MATTHIES, Founder/CEO of the Conscious Business Institute
"A most inspiring speaker and leader of the movement for positive change. Adam Hall communicates a powerful understanding of our crises and vital insights on the way we can make it through together. He demonstrates what he says in his life and work.."
BARBARA MARX HUBBARD, Author, Speaker, Evolutionary Futurist
One of the things that Adam does brilliantly is, he plays in context transformation. This requires a finely honed intellect. It's a remarkable gift that allow him to speak on multiple levels, the personal, and the social, and the organizational."
DAVID GERSHON, Social Architect, Founder of The Empowerment Institute
"Adam has an exceptional story of life, learnings and his zest for living. Real success for him became a deeper awareness of the purpose and power of living to serve others. He learned the value of reaching beyond the physical into the heart, mind and spirit of himself and the opportunities that arose around him. He is an enthusiastic and powerful speaker.
JAMES KWAKO, MD.
Media Agent: Debra Morehouse, debramorehousemedia@gmail.com, (805) 680-4692